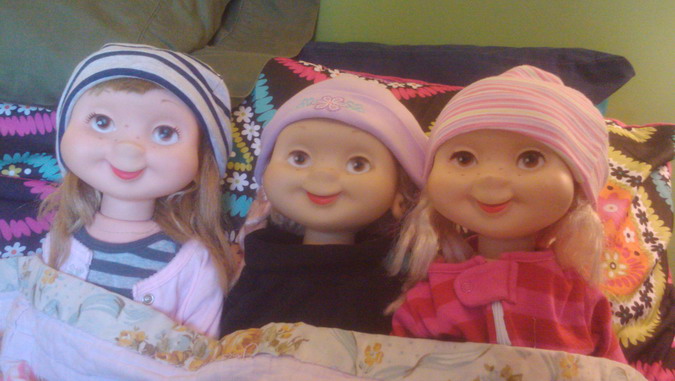 Well, it's that time again! The Marvel's Agents of SHIELD episodes have been coming one right after the other, and the action is really heating up. Or is it? The Whimsies may not think so, as I learned when I listened in on this conversation…
TESSIE. Can you believe it? This season is almost over!
TRIXIE. I know! And I can't believe with so little time left till the end, they wasted so much time on that cellist story!
TILLIE. Why? You didn't like the cellist?
TRIXIE. Oh, I like her all right. I mean, it's Amy Acker, right?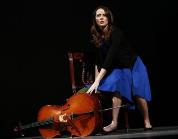 TESSIE. We love Amy Acker! We love Fred!
TILLIE. Yes, we do. She's great! And she was a great choice for Coulson's girlfriend. And it was a nice story, don't you think?
TRIXIE. It was a nice story, a lovely story, a beautiful story. A story I would love to hear some time…but not right now! We're in the middle of some really intense stuff here! We don't have TIME to stop and have a tender love story right now!!
TILLIE. Well…when you put it that way, I see what you mean.
TESSIE. It did kind of slow everything down. And when they kept switching back and forth between what was happening with the cellist, and what was happening with Skye and Ward, I got kind of annoyed. It was hard to keep track, and who cares about the cellist, anyway?
TILLIE. Even though she IS Amy Acker…
TESSIE. But I was more concerned to find out what was going to happen to Skye!
TRIXIE. And what did happen? Nothing yet! We don't know anything yet!!
TILLIE. Yeah, that's frustrating.
TESSIE. I want to make sure Skye is going to be okay. And we still don't know that.
TRIXIE. And we can't TRUST Joss Whedon, so maybe she WON'T be okay.
TILLIE. (certainly) Oh no…she'll be okay. I would bet on it.
TESSIE. Why do you say that?
TILLIE. Because did you hear what she said her given name was? The people who got her at the orphanage called her "Mary Sue."
TRIXIE. So?

TILLIE. So, don't you ever read FanFiction? Don't you know what a Mary Sue is?
TESSIE. No. Are you gonna tell us?
TILLIE. A Mary Sue is when a fanfiction writer puts themselves into the story they're writing. There's a lot of bad, mean stuff you can say about a Mary Sue, but one thing is sure, the Mary Sue is the readers' main point of identification in the story.
TRIXIE. Oh! So, I see what you're saying. If Skye is "Mary Sue," then she's the one we identify with.
TILLIE. Well, don't we? I mean, we aren't super-smart with computers like she is, but—
TRIXIE. Hey! Speak for yourself!
TILLIE. —but we came in from the outside, just like Skye. We didn't know anything about the inner workings of SHIELD, and we've learned right along with her. If Joss Whedon kills off Skye, then it's like he's killing the audience. And that wouldn't be a very wise thing to do.
TESSIE. NO, it wouldn't. But you know what? I wouldn't put it past him!
TRIXIE. Yeah! I don't trust him!
TESSIE. I don't trust him either!
TILLIE. I don't trust him much either, but I just don't think he's going to kill Skye. I mean, if he had wanted to do that, he could have done it when she was shot in the stomach. But he didn't.
TRIXIE. That's right! We're building her up as an 0-8-4! He wouldn't go through all the trouble to create all this mystery about her being an 0-8-4, and then kill her. It wouldn't make sense.
TILLIE. Agreed! So we think Skye will be okay. But we'll have to wait until next week to find out for sure.
TESSIE. Or the week after THAT…
TRIXIE. OR…Joss Whedon could leave us hanging until the next season starts!! AAaargh!!
TILLIE. Now, let's not get ahead of ourselves. One episode at a time, girls.
TESSIE. Yeah! So what else did you like about this episode?
TRIXIE. I liked the nod to Bruce Banner. Oh yeah, Bruce Banner made this thing we're gonna use, and it has gamma rays. And Coulson says "Oh well then, we should be just fine." Or something like that.
TESSIE. (giggling) That was pretty funny!
TILLIE. Yeah! But you know what was not funny? May leaving!
TRIXIE. Yeah! What was all that about? Is she deserting them?
TILLIE. I don't think she's deserting them, exactly. But she's got some other kind of plan going on. Something else she needs to do. We don't know yet…
TESSIE. We don't. But wasn't her mother so cute?
TRIXIE. Yeah! Exactly like you would expect May's mother to be! But what "agency" is she from?
TILLIE. If she IS from an agency. Maybe she just said that, meaning because she's NOT from an agency.

TRIXIE. Well, no matter. It looks like May is after someone named Maria, and I'm going to bet it's Maria Hill.
TESSIE. Because we see her in the coming attractions! But at least we know May doesn't want to KILL her!
TRIXIE. At least that!

TILLIE. And remember what Miss Chrissy said? At the end of the Captain America movie, it looks like Maria Hill is going to work for Stark Industries.
TRXIE. Yeah! So that means maybe we could have an appearance by Tony Stark before this season is over!
TESSIE. The Man said he read an interview with the actress who plays Skye, and she said she was getting all fan-girl giggly and mushy when some special guest star shows up!
TILLIE. And you assume that means Robert Downey Jr. will make an appearance as Tony Stark?
TESSIE. Well, that's a good guess, isn't it?
TRIXIE. An excellent guess! Though, she could also be getting all fan-girl giggly and mushy for Mark Ruffalo as Bruce Banner!
TESSIE. Oh!! You would like that, wouldn't you, Trix?
TRIXIE. Of course! Who wouldn't?
TESSIE. I'm hoping for Robert Downey Jr.
TILLIE. What? You have a crush on Iron Man? But I thought you liked Fitz!
TESSIE. I do! Of course I do! But I can have more than one boyfriend at a time, can't I?
TRIXIE. And speaking of Fitz, what did you think of his answer when he was on the lie detector? About what would be in the box if he was on a deserted island?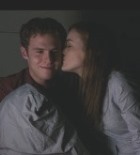 TESSIE. He said Simmons. No hesitation.
TRIXIE. So I guess….maybe not so much like brother and sister?
TESSIE. Maybe not, after all….
TILLIE. Another story that has to play out.
TESSIE. I liked when he said that Trip was 'insufferable.' That was funny! Because Trip is not insufferable at all! He's very much a good guy. At least, as far as we can tell.
TRIXIE. Yeah! Trip is cool! His grandfather was a Howling Commando! How cool is that? I like him. And I think Fitz is just about the only person that doesn't. Well, Agent Coulson may not trust him yet completely, but Fitz is way out of line.
TESSIE. Cos he likes Simmons. I have to admit.
TILLIE. What's not to like? She's so cute!
TESSIE. She's adorable! I love her accent!
TRIXIE. Oh, you love anybody with a British accent…
TESSIE. I do! Is there anything wrong with that?
TRIXIE. Nothing! Nothing at all! I just wonder how many times you're going to watch that movie Around the World in 80 Days, just to keep listening to Philliest Frog!
TESSIE. Philias FOGG!
TRIXIE. Frog, Fogg, whatever…. There ARE other movies in the world, you know…
TESSIE. Yes! But not many that are THIS entertaining.
TRIXIE. Oh really? You don't say! Well, what about—
TILLIE. Hey girls! Girls! Let's save this discussion for another time. We're supposed to be talking about SHIELD!
TESSIE. Well, I have only one more thing to say about SHIELD. I don't think it was fair that Ward was able to trick the super-duper lie detector machine.
TESSIE. Now there's one thing we can agree upon! That was such a cheat!
TILLIE. Agreed! I felt really bad that the Lanyard Agent got murdered by Ward, but you know what? He kind of had it coming. If he would have taken his lie detector machine seriously, maybe Ward would be in prison now and he would still be alive.
TESSIE. It's terrible…a terrible thing…I liked the Lanyard Agent…
TILLIE. Okay, okay! Let's not get all maudlin about him! Yeah, he was a great character, we liked him, he was funny, and I think Joss Whedon made a big mistake killing off such a likeable character before we really got to know him too much, but I guess if Whedon's got to kill somebody, better him than one of the agents we've been following all season.
TESSIE. I don't want to talk about it anymore! It's too upsetting!
TILLIE. Okay, what shall we talk about instead?
TESSIE. Something happy! Can I ask you two a question?
TRXIE. Sure! Fire away!
TESSIE. Well, thinking about that question everybody was asked on the lie detector, what's in the box that floats up on your deserted island…

TRIXIE. No problem there! The complete collection of Marvel Masterworks of the Silver Age of Marvel Comics!
TESSIE. You mean those books The Man has on the shelves? That's got to be a pretty big box that's floating up on your island there!
TILLIE. What about you, Tess? What do you want on your island?

TESSIE. Well, I've thought about this a bit, and I've decided…a ukulele!
TRIXIE. A ukulele?
TILLIE. But, Tess! You don't play!
TESSIE. Exactly! So this would be a perfect opportunity for me to learn!
TRIXIE. I stayed in a Hoard once where the Hoarded liked to listen to Tiny Tim all the time! I think I've had just about all of the ukulele I can stand!
TESSIE. I always wanted to learn to play an instrument, and ukulele doesn't look too hard. And besides, it doesn't make much sense to play the ukulele unless you're also singing along.
TRIXIE. Now THAT makes sense, Tess! Because you have a lovely singing voice!
TESSIE. Why…thank you, Trixie! That's very kind of you to say!
TRIXIE. And what about you, Till? What do you want to float up on your island?
TILLIE. Well, I want some books too, but they don't take up nearly as much room as your set of books, Trix. I would want the complete Bloody Jack series.
TESSIE. Those books about the girl who pretends to be a boy, and joins the British Navy, and then becomes a pirate, and goes to school in Boston, and then all these other crazy things happen to her?
TILLIE. Yes! Those books!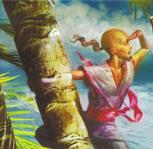 TESSIE. I loved the first one! I only ever read the first one.
TILLIE. I'm on the fourth one right now, and they just keep getting better and better! The girl in those books is so resourceful! She got stranded on a deserted island, and she made the best of it! She's plucky. I bet I could learn a lot about how to survive, on an island, or anywhere, just by paying attention to her methods.
TRIXIE. Good choice, Till! I'll have to try reading those books too!
TESSIE. Yeah. Almost makes me wish we COULD be stranded on a desert island…
TILLIE. Well then, but remember…no TV, no Agents of SHIELD…
TRIXIE. And no Philliest Frog!
TESSIE. FOGG!!
After this, the Whimsies were very distracted and SHIELD was all but forgotten. But not to worry. There's another episode next week, and they'll be back to talk about that when it happens. I just wonder who's going to get their wish. Mark Ruffalo…or Robert Downey Jr.? Or maybe someone completely new and unexpected?? Stay tuned!